TAKEO FIELD DAY.
Takeo Cambodia, December 3rd 2013.
PROCASUR reporting from the field.
First meeting of the organic rice farmers supported by PADEE/MAFF-IFAD.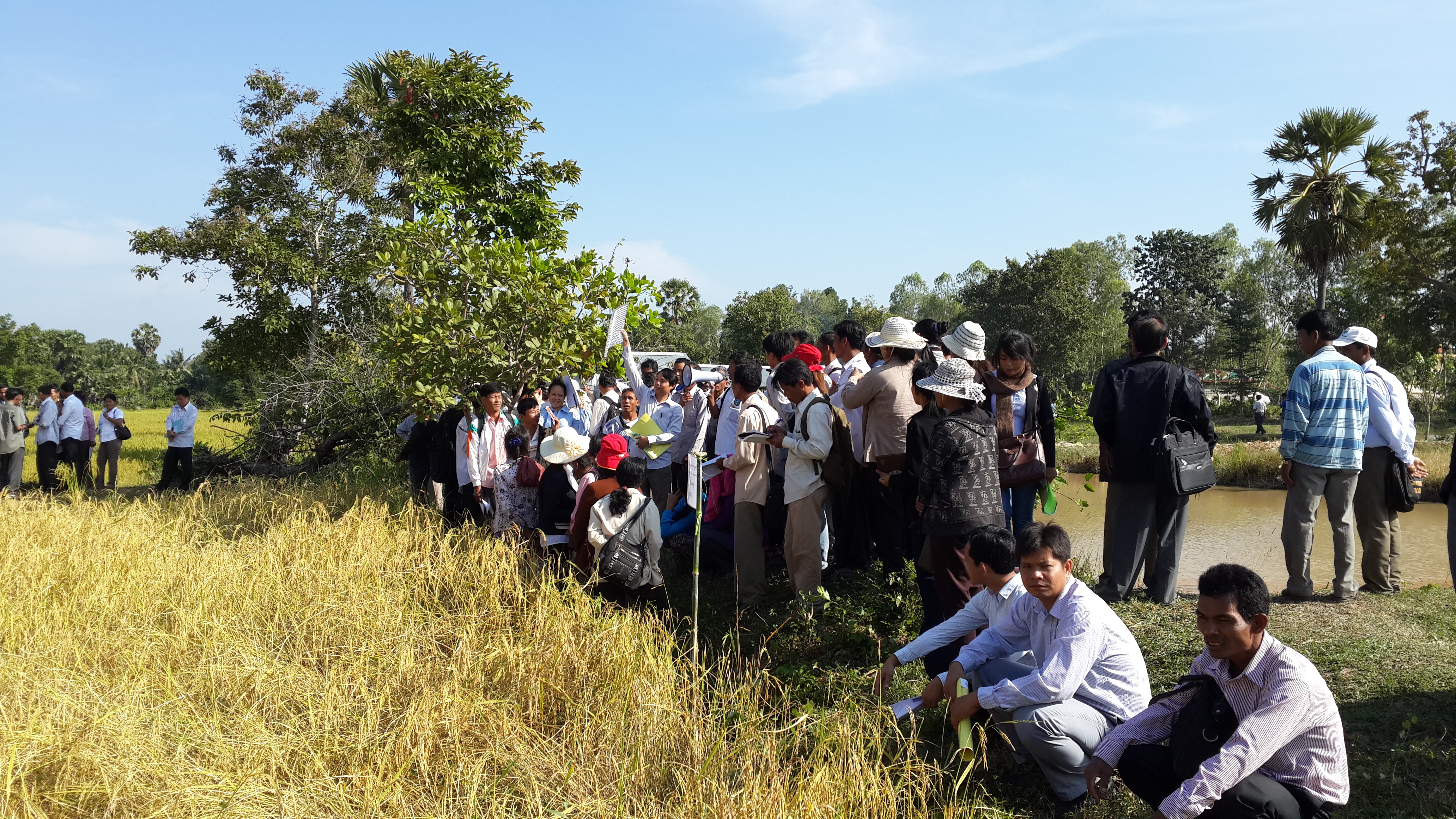 100 farmers and technicians checked in the field and own eyes the results of a first production of organic rice using the parachuting technique by Mor. Souen. A real cambodian champion. The test results are excellent and promisory.
It is exciting to witness how ideas travel fast and dreams come truth when the ideas have effective demand by the farmers and the government partners with outstanding farmers: recognized by their communities, skilled in several technical and social dimensions and open to learn and risk. They carry a gift to teach other farmers difficult to match.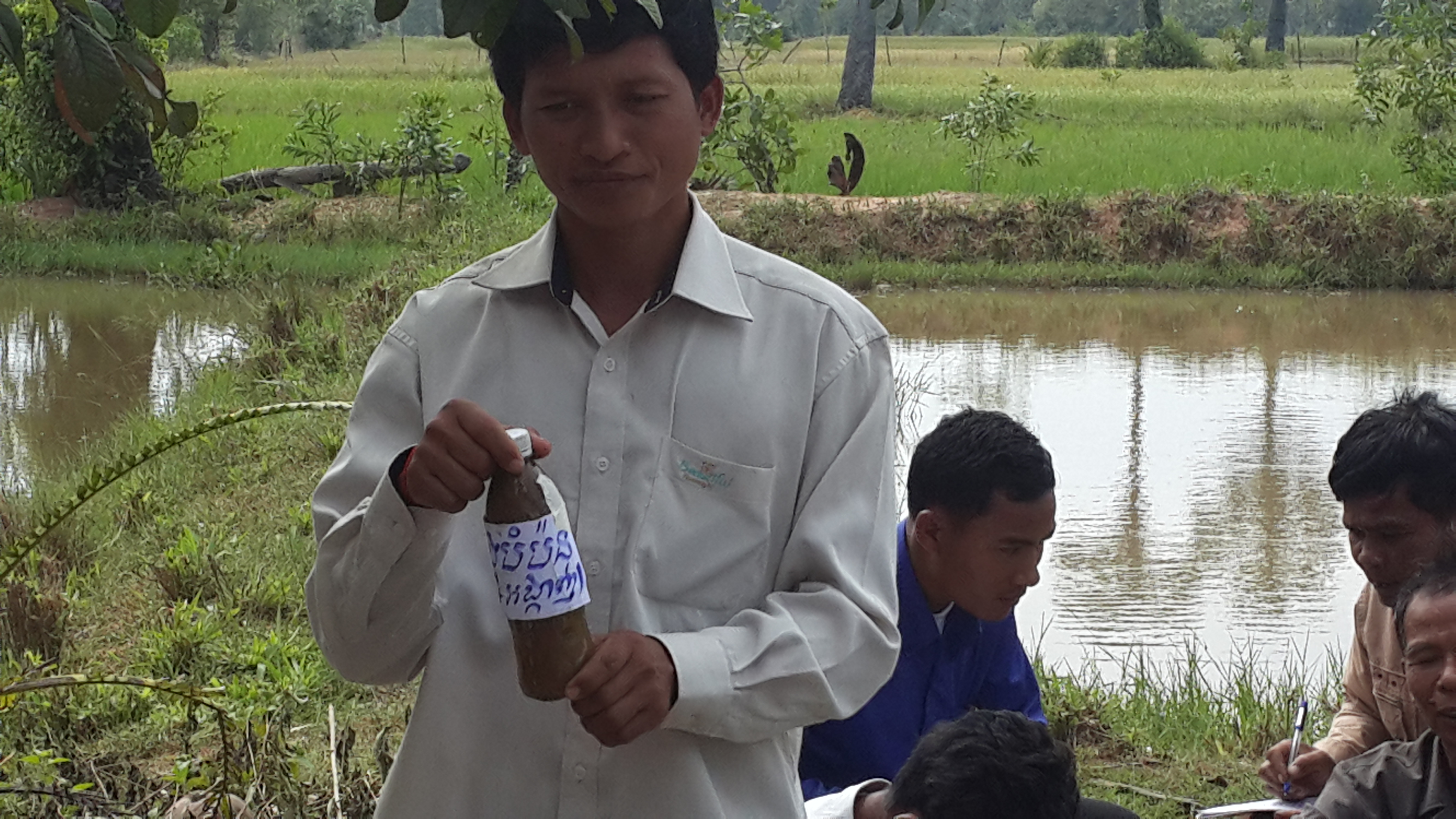 Just 3 months after visiting Thailand, Takeo and Kandal famers have incorporated the use of organic (Effective Micro Organism) EMO and washing products to their daily routines. The families of the participants in the Learning Route to Thailand are the direct beneficiaries but many neighbours already picked up the good idea.
The over one hundred farmers, technicians and social mobilizers gathered today in Takeo had the possibility of testing in first person the first results from a very talented group of people and the vision of the PADEE/MAFFIFAD. The participants in the Field Day have the potential of multiplying in 7 provinces the new ways for rural development in Cambodia.
This started with the fruitful exchange between Thailand and Cambodia through a sequence of Learning Routes and in the field technical assistance.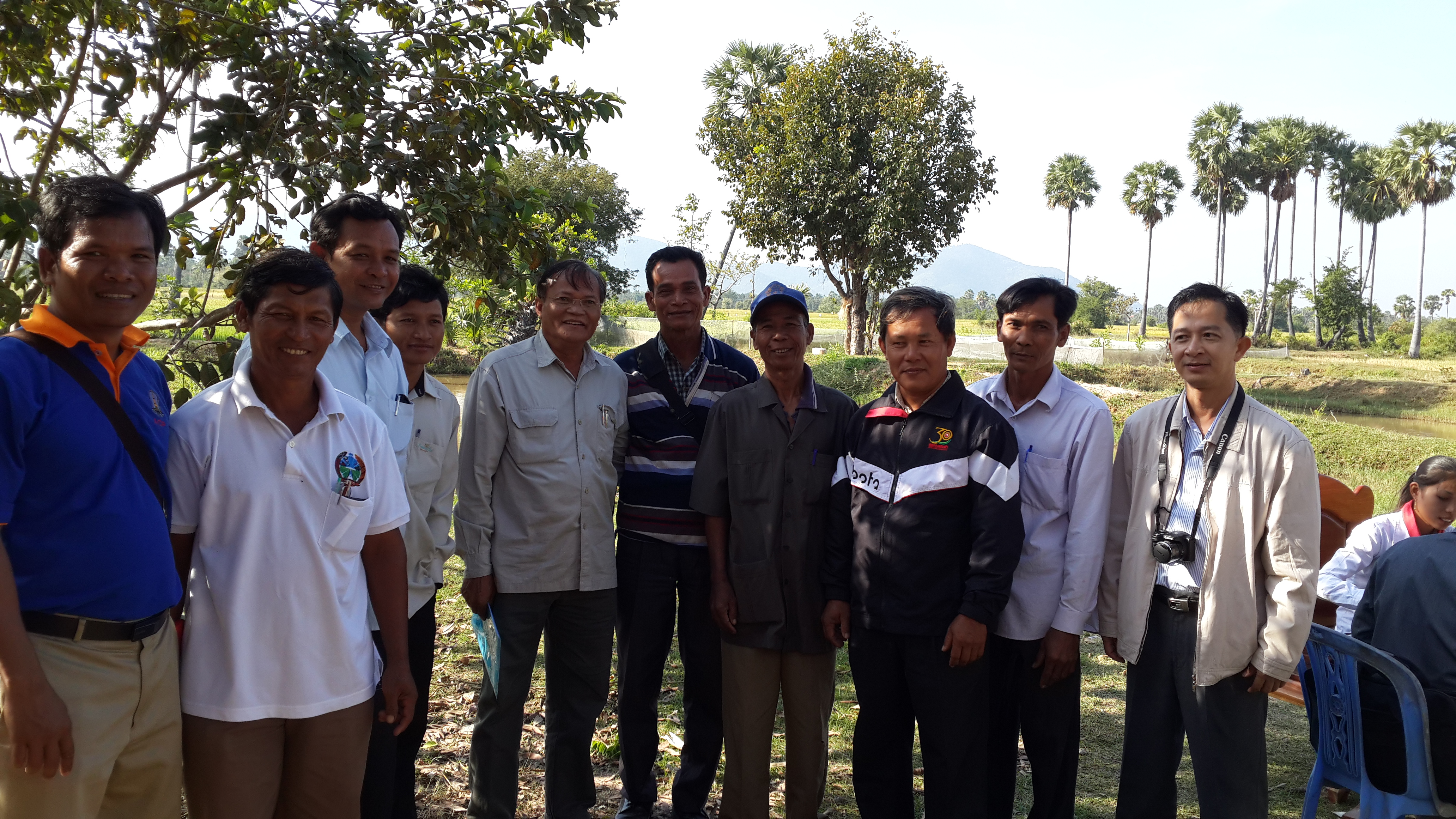 Mr. Pen Vuth, Director of PADEE /MAFF-IFAD discuss with Kuhn Sutham from Thailand about the potentialities of peer to peer learning as an effective good practices and farmers organization tool.
It was in fact, Mr. Sutham, Thailand Prach Chao Baan or Local Champions who inspired Takeo farmers in the use of the "rice parachuting technique" in order to optimize labor and the self production of organic fertlizer and EMO for reducing investment costs. Mr. Sutham is spending the whole week in Cambodia, assisting the farmers in the hard path towards food safety and secutiry, as well the access to the different organic markets growing in Cambodia.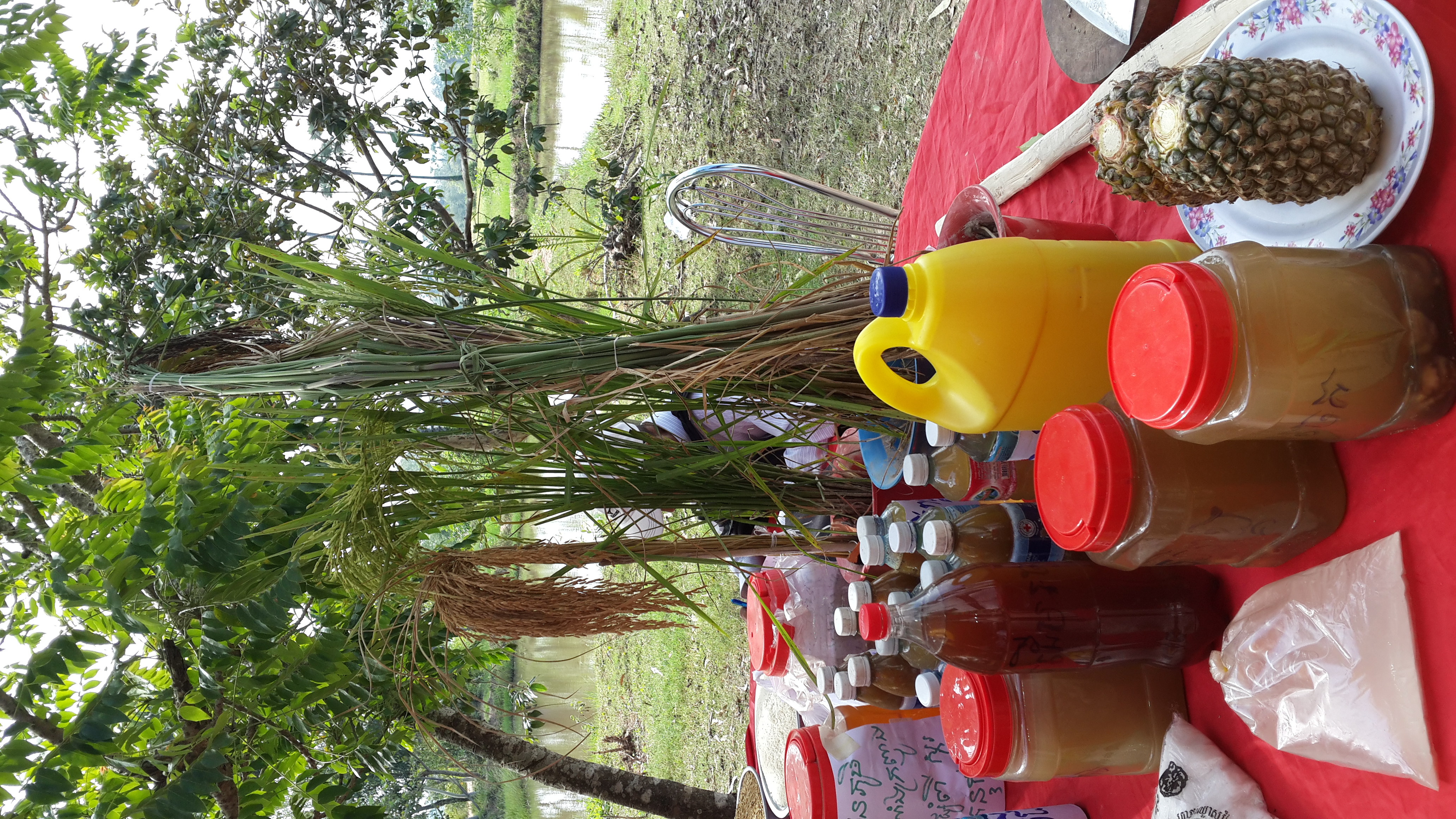 These tables are comparing the cost of conventional versus organic production and selling in the market. The farmers reduce at least in a third the production cost, sell the organic rice at twice the price and increase at least 4 times the profit. This is the result of a first season pilot in Takeo. Expansion is the next task at personal and community level
The profit from the organic rice production and commercialization is very interesting to observe. All the farmers trained in Thailand speak about the reduction of the investment costs, a similar yield to non-organic rice and a much better price in the market. Overall that means more cash in the bank account.
As in this last photo, farmers and government are working together to spread the right knowledge, through the right practitioners.
For more photos and videos please visit the Gallery
and follow the trajectory of Cambodian path to build Community Learning Centres in www.facebook.com/procasur.asia